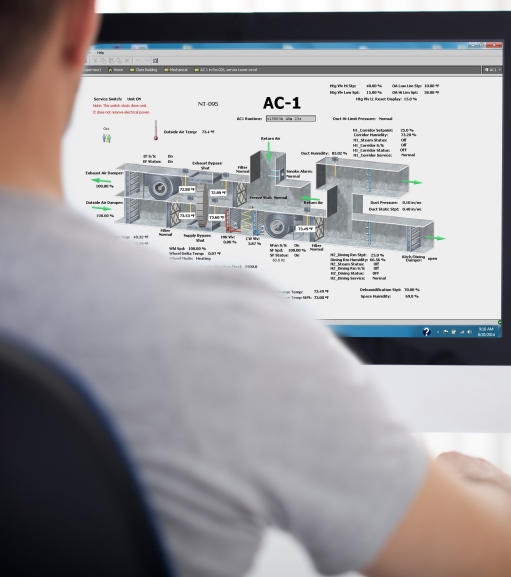 Automation & Controls Demo
To help you get a better idea of all the elements of an integrated automation and controls system, we have put together a demo running inside an actual Honeywell WEB-600 Controller.
The demo uses the Niagara AX Operating system, often referred to as a JACE (Java Application Control Engine). Many of the screens you will see have been designed to be interactive to illustrate how easy it is to monitor and make changes to the building's controller system.
Important information to read before you start:
When prompted for a username and password, enter "demo" into both fields.
You may see a security warning when you click the link below, depending on your system's security settings. This warning is a normal event and is part of the demo software security routine. Click "run" to continue.
The Niagara AX Operating System will perform a system compatibility check and automatically download the system modules required to run the demonstration. This only occurs the first time you connect to the system and may take a few minutes to complete, depending on the speed of your internet connection.
Once you are viewing the demo, use the HOME button or your browser's "back" button to move between screens.
Contact Joshua Bucy at jbucy@northwestmech.com or 563-529-4153 anytime if you have questions or to schedule a demo.