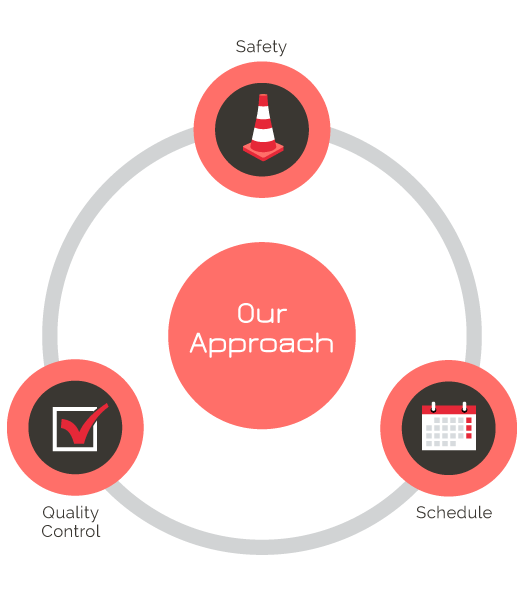 Our Approach
As our customer, we will deliver serious results to you via a modern business approach. This is a three-tiered approach focusing on completing your project safely, on time and on budget.
Tier 1: Safety
Daily Job Hazard Analysis by work area crew
Weekly tool box safety talks
Full time onsite safety as needed
Periodic safety audits by safety director
Tier 2: Quality Control
R and PP Stamp
Full-time corporate Quality Control Manager
Over 30 Qualified Weld Procedures
All welders are X Ray Certified to NWMI Procedures
Thorough documentation, electronic filing and long term or back up storage
Tier 3: Schedule
Resource loaded Critical Path (CPM) schedules
Weekly CPM schedule updates
3 week look ahead/short interval plans
Daily production tracking
Contact us today to learn more about our approach!