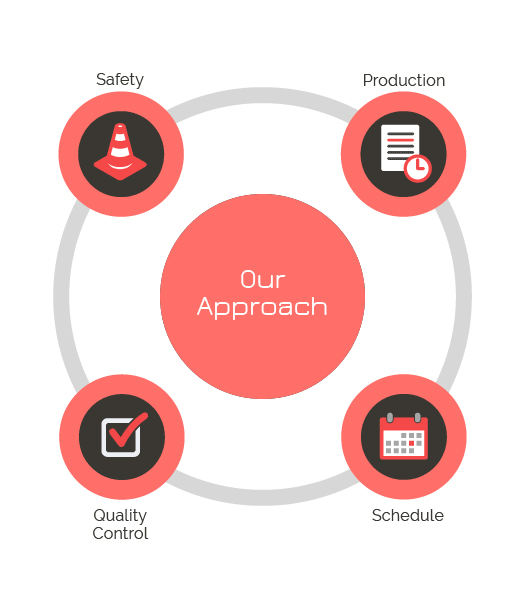 Our Approach
As our customer, we will deliver serious results to you via a modern business approach. This is a three-tiered approach focusing on completing your project safely, on time and on budget.
Safety
ISNET World and Avetta member
Daily Job Hazard Analysis by work area crew
Weekly tool box safety talks
Full time onsite safety as needed
Periodic safety audits by safety director
Quality Control
Over 30 Qualified Weld Procedures
All welders are X Ray Certified to NWMI Procedures
Thorough documentation, electronic filing and long term or back up storage
Full-time corporate Quality Control Manager
R and PP Stamp
Schedule
Resource loaded Critical Path (CPM) schedules
Weekly CPM schedule updates
Field supervision Generated 3 week look ahead/short interval plans
Production
Daily production tracking by crew, by area, by project
Actual production versus estimated production analysis
Inputs and impacts to the project schedule
Contact us today to learn more about our approach!