Fabrication
Your manufacturing facilities are for plant production. Partnering with Northwest Mechanical on your fabrication needs will minimize impact on your facility and allow you to focus on your daily production goals.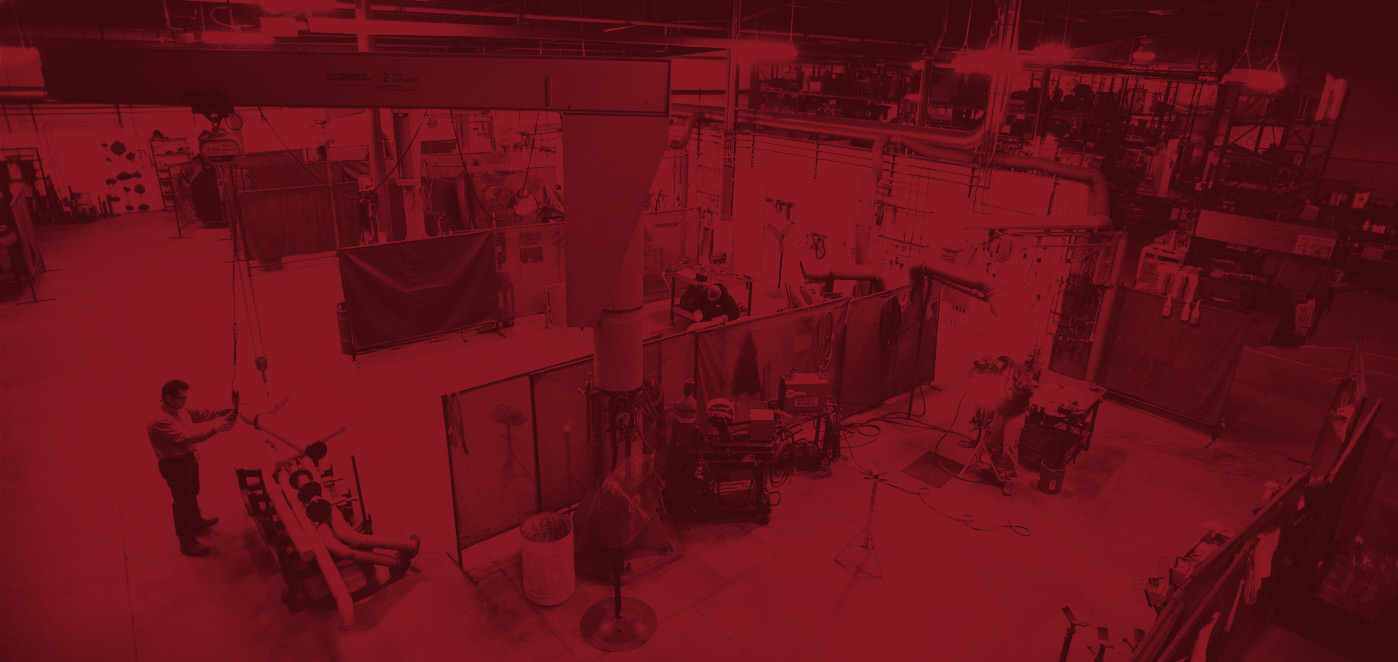 Our Facilities
Our Shop
Weld Shop – 10,000 sq. ft.
Cut Shop – 4,000 sq. ft.
Secure area for lay-down staging & storage – 50,000 sq. ft.
Load Cut – 14,000 sq. ft.
Interior Storage – 4,000 sq. ft.
Our Monthly Capacity
27,000 diameter inches per month
1,350 spools per month
Welding Standards
SMAW
GMAW
GTAW
SS Orbital
Short Circuit
Pulse
Spray
Cranes
Outside – (1) 2 ton Jib
Cut Shop – (3) 2 ton Jib
Welding (2) 2 ton Jib, (1) ton Jib, (1) 2 ton Gantry
Specialty Piping
Carbon Steel
Stainless Steel
Chrome Moly
Steel
Monel
Aluminum
Inconel
Hastelloy
Duplex Stainless Steel
Titanium
Fiberglass
HDPE
Skid Fabrication
14′ wide x 12′ high x 45′ long (by truck-typical)
16′ wide x 16′ high x 50′ long (by truck-max)
Hydraulic jacks for lifting
Contact us to find out more.